Product Description
90 % white goose down 2018 super light thickened down coat hooded loose coat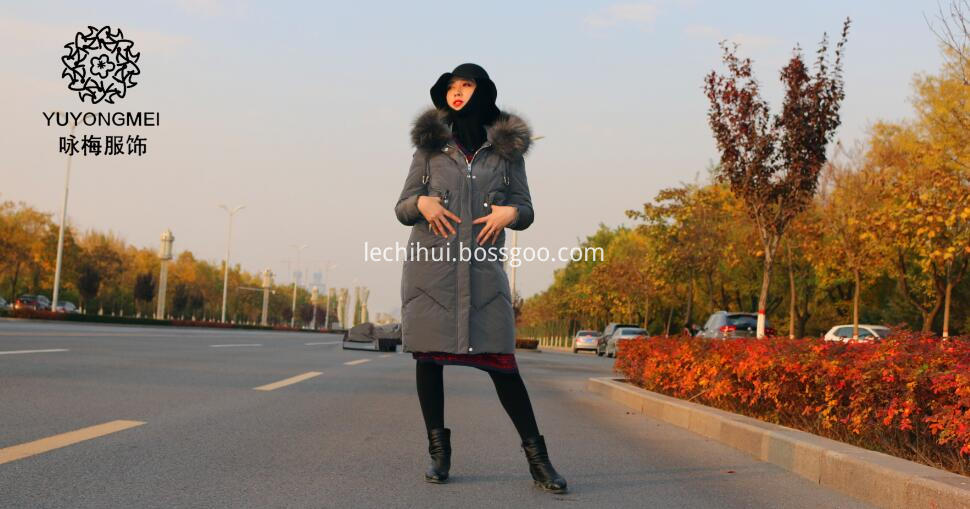 Version: 90 % white goose down 800 fluffy, high filling velvet 220 g to 270 g super light compressible into compression bag, easy to carry ( compression bag)
Sleeve type: long sleeve
Fabric type: uai si professional high-end white goose down, our thick down jacket is enough to help you resist 30 degrees below zero cold in severe winter. The American price is close to $ 300 ( see photo ). it's cold, warm for yourself, for your lover, and for your mother in her hometown.
Detail design: complimentary compression bag, cuff is windproof sleeve design, guarantee the wind can't come in from the cuff, inside the waist with logo inlays, can open the streets to wear, pocket cloth is polar fleece design, ensure that you put on is warm, cloth, buttons and other brand logo, the symbol of the advanced custom brand, ykk zipper top international zipper quality assurance.
Size recommendations: xs for 80 - 100 kg, s for 100 - 105, m 106 - 110, l: 120 - 130, XL: 140 - 150, xxl: 150 - 170, but also according to their net chest plus 10 - 15 cm to choose a size. For information only.
Goose down quality - we use on the market of high quality white goose down, characteristics, down content is high, fluffy high, high wool content more warm, high cleanliness, real. Can be detected, detection report provided by the detection mechanism. White goose down material is 2 times more expensive than duck down, the most important thing is more warm, no fishy smell!
Health and safety wear: we guarantee that all fabric accessories: ph value in line with national safety standards, do not contain formaldehyde, azo and other harmful carcinogens, 5 color fastness, physical strength, more than the international Europe and the United States and other more stringent testing standards, there are testing reports
Workmanship - we use fine machine needle, 4 - layer material, 2 - layer liner to prevent drilling down and seam cracking, work to Europe and the United States inspection standards, life free warranty, such as wearing a few years, off the button, cut, damage can be returned to free maintenance.