Product Description
The color of camel's hair some advantages it has almost. Classical joker, suitable for the town of concave shape, a son, and looks very rich, urban and feminine flavour. But it looks more warmth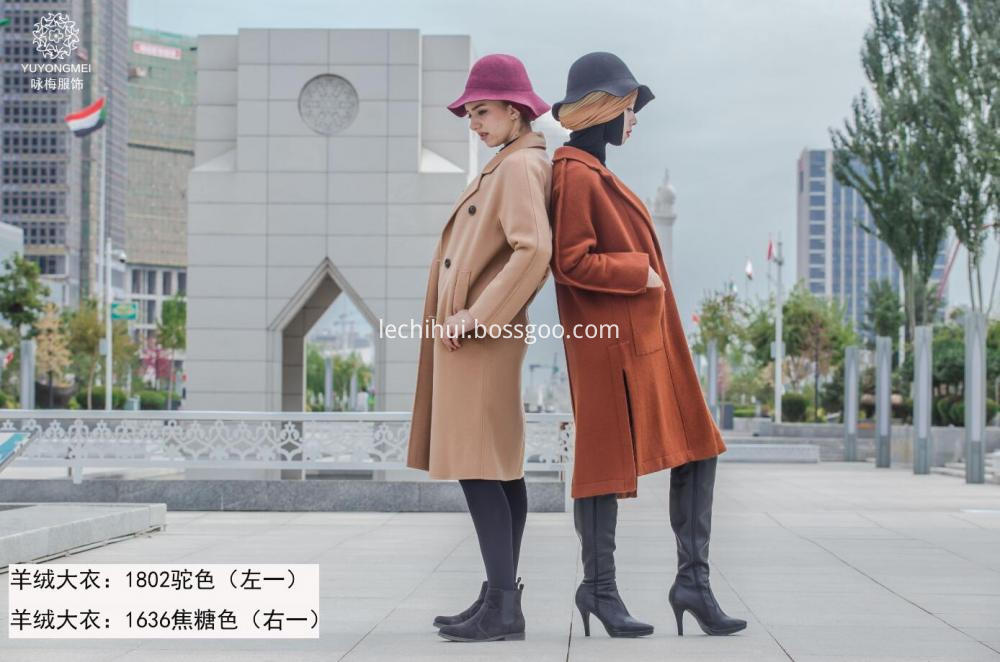 A very elegant and sweet tweed coat with a fine lapel design, very decorative neck line, can enhance the temperament.

Overcoats are no doubt a must-have for trendy people this winter, allowing you to be warm and elegant. That low-key camel coat jacket is another must-have item in your wardrobe this season. Camel can match a variety of styles, can charm, can also be casual, can be tattoo, can be sweet, and the queen. In many movies, camel coat is the most popular color.
Why is it fashionable all the time? The key is the classical natural color ribbon to luxury, upscale sensory touches, if red and blue represents the youth and vitality, the camel low-key must be unable to hide the beauty of maturity
Although the fashion trend of coat will change every year, but dignitaries and advanced camel coat, but can withstand the test of time, standing in the new and tired of the old fashion circle, is always the most popular classic items in autumn and winter season, no one. It is not high-profile nor boring, unique elegant temperament incomparable, beautiful just good!